Neuroheroes on the Try-Athlon stage!
If you don't already know about the brilliant Neuroheroes – you are missing out on some of the most fun workouts – certainly that I have ever seen!
Fun and workouts not possible surely?
Neuroheroes was founded by Laura Douglas and Anna Kharin, and the focus of the company is to provide Neuro-physiotherapist led, small group classes in your own home – with varied and engaging content designed specifically to target the difficulties people with PD face.
You could be drumming, competing at the Olympics or be a pirate!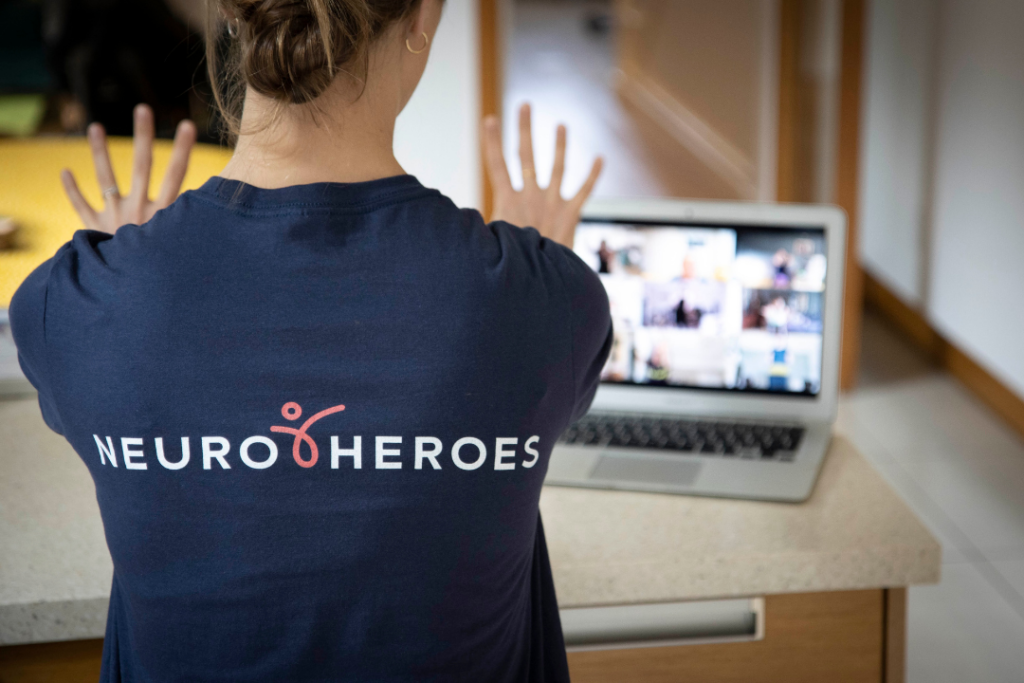 Anna will be running two sessions from the stage in the family Funzone at the Try-Athlon, and we are looking forward to it immensely. These sessions will give you a taster of how you can safely challenge your coordination and balance whilst exercising as well as a signature fitness theme to get the heart rate up and smiles wide. There will be a chance to chat to Anna and talk to her about the four different classes they are running for people with Parkinson's at their exhibition stall in the Funzone itself!
What does Anna say "We are super excited to attend this brilliant Try-Athlon. We believe that exercise is most effective in helping you achieve your goals when it is condition specific, expert led, varied and engaging. Come and find us to participate in a sit to stand challenge, learn more about how you can be more active or simply just to say hi."
Check out their website www.neuroheroes.co.uk