Fancy Taking on a Robot?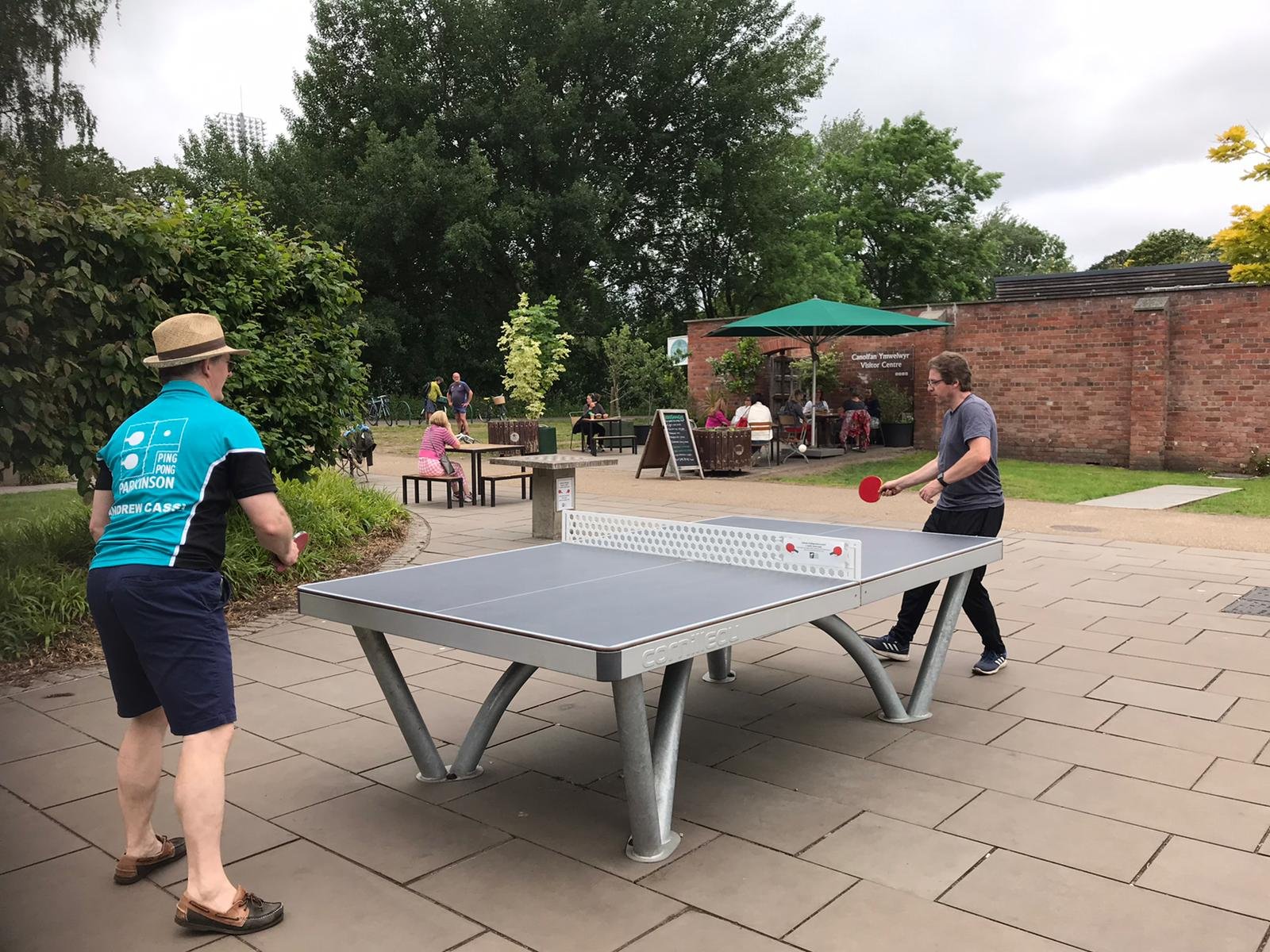 Ping Pong, Table Tennis, Whiff Waff, Parlour Tennis, Indoor Tennis, Pom-Pom or Pim-Pam? Whatever you would like to call it we have it here at the Try-Athlon courtesy of the PDTTUK
You will be able to have a go, even if you've never played before – all equipment will be provided for you to try it out – bats, balls and table….. and even a Newgy robot!
Yes you can pit your newly found skills against a table tennis playing robot on its fastest setting!
Lots of challenges – including best back spin and beer-pong!
Talk to the lovely people from PDTTUK about finding a place to play socially, or if you are feeling competitive why not ask about the forthcoming friendly PingPongParkinsons® tournaments (UK & abroad).
They will also be showing the awesome Virtual Reality TT game on the Oculus ELEVEN!
If you have some money burning a hole in your pocket at the end of the day you could buy one of their souvenir branded water bottles to help fund the sending of the first UK Parkinson's Table Tennis Team to play in the ITTF Parkinson's World TT Championships in Berlin this September.